As our students are home learning, here is a list of ideas for additional sites which you may want to visit.
Please also see the links at the bottom of this page to more resources.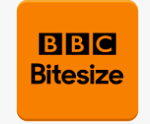 BBC Bitesize


Dialogue Works

Brain Pop

Chatter Pack

Tynker- Coding for kids

Khan academy
Pretend to travel the world. Go on a virtual tour of these 12 famous museums.

https://www.travelandleisure.com/attractions/museums-galleries/museums-with-virtual-tours
https://kids.nationalgeographic.com/
https://www.coolmath4kids.com/
YouTube Channels:
- Science Channel
- SciShow Kids
- National Geographic Kids
- Free School
- Geography Focus
- SciShow
- Mike Likes Science
- Science Max
- The body Coach TV
Some resources to help with your children at home:
Netflix Series
BBC: Life
Tiger: Spy in the Jungle
Elephant: Spy in the Herd
Polar Bear: Spy on Ice
Dolphins: Spy in the Pod
Lions: Spy in the Den
Bears: Spy in the Woods
Penguins: Spy in the Huddle
Blackfish
Shark
The Lion in Your Living Room
A Dog's Life
Tyke: Elephant Outlaw
The Crimson Wing
Bindi's Bootcamp
Wings of Life
Born in China
72 Cutest Animals
Growing Up Wild
Baby Animals in the Wild
Hidden Kingdoms
Terra
Ghost of the Mountain
Virunga
72 Dangerous Animals: Asia
The Hunt
72 Dangerous Animals: America
Africa's Deadliest
72 Dangerous Animals: Australia
Trek: Spy of the Wildebeest
Africa's Deadliest
Leopard Fight Club
Animal Fight Night
Peculiar Pets
Race of LIfe
Wild Ones
Earth & Nature :
From unbelievable natural disasters to the depths of the ocean, there's plenty for nature-lovers on Netflix.
Planet Earth
Planet Earth II
Blue Planet
Frozen Planet
Planet Earth: As You've Never Seen It
A Plastic Ocean
Earth's Natural Wonders
Mission Blue
World's Worst Disasters
Nature's Weirdest Events
Nature's Great Events
Weird Wonders of the World
Forces of Nature
Desperate Hours: Witnesses & Survivors
Full Force Nature
Tornado Hunters
Space: There's still tons to learn about space, but Netflix has plenty to jumpstart your out-of-this-world interests.
Alien Contact: Outer Space
NOVA: Earth's Rocky Start
Into the Inferno
The Real Death Star
Edge of the Universe
Horizon: Secrets of the Solar System
The Inexplicable Universe
The Beginning and End of the Universe
Horizon: Supermassive Black Holes
Orbit
In Search for Life in Space
History: History often repeats itself, so be prepared with these interesting shows.
NOVA: Secrets of Noah's Ark
The Pyramid Code

Vikings Unearthed
WWII in Colour
D-Day
Dinosaurs:
Though they're long gone, dinosaurs still capture our interests like nothing else!
Raising the Dinosaur Giant
Horizon Dinosaurs: The Hunt for Life
Dino Hunt
Geography: Travel the world from your home using these educational shows on Netflix.
Wild China
Wild Alaska
Encounters at the End of the World

South Pacific
Saudi Arabia Uncovered
The Truth Behind Atlantis
Escape to the Continent
Food/Nutrition/Health:
A Leaf of Faith
Food Choices
In Defense of Food
Food, Inc